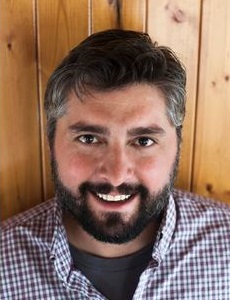 Jonathan Dodd: Caring for Creation
When Jonathan first arrived at Regent, he was a big skeptic of those he called "Regent creation lovers and recyclers." Today, he is a missional pastor and an organic farmer in Omaha, NE.
"During my first full semester in Fall of 2007 I wrote an article for the student newspaper rebutting Regent creation lovers and recyclers, telling them to start hugging people and not so many trees. Ironically, and quite comically, I am now a passionate lover of trees, soil, water, and people," reflects Jonathan.
"I have become a lover of Creation, baffled by its complexity and mystery, seeing its interconnectivity and relational character—designed by a Great Designer. Little did I know when I entered Regent that I would leave with a Trinitarian-Creational worldview equipping me for earthy fingernails, a love for the natural world and soup/bread hospitality!" [Read more of Jonathan's story.]
Jonathan is just one of many students touched and transformed by Regent College's efforts to help Christians understand the relationship between theology and caring for our environment. Through its partnership with A Rocha Canada, Regent College continues to advance the discussion of Christianity and the environment. Operational support from the Regent College Foundation helps sustain programs such as:
the 2015 Pastors' Conference "Holy Ground: Answering God's Call to Creation Care,"
summer courses like "Creation, Wilderness, Technology" and "Food: Communion, Community, and Creation"
the Regent Redux webcast "Fully Human in a Broken World," from which you can enjoy an excerpt (above).
Yes! I Will Help RCF Advance the Dialogue of Theology and the Environment

Get More Resources on Christianity and the Environment