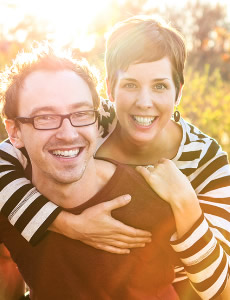 Shannon Newby
When Shannon and Erik Newby got married, they both felt called to serve in southwest Germany as arts missionaries with Greater Europe Mission. After beginning their married life in Atlanta, Georgia, where Shannon worked as an artist and Erik as a freelance graphic and web designer, they moved to Vancouver so that Shannon could receive some solid theological training at Regent College for international missions work.
"Specifically," says Shannon, "I have been excited to engage with other students and professors regarding the intersection of theology, art, and marketplace ministry." While at Regent, Shannon has been greatly encouraged not only by peers and professors, but also by the extracurricular opportunities available to her in Vancouver. She has enjoyed gleaning resources from the local art school, Emily Carr, and from Christian professional artists in the Vancouver area.
After their time at Regent College, Shannon and Erik will move to southwest Germany to begin long-term mission work. Erik will be part of a design team that provides graphic, print, film, and web resources to churches and missionaries within Europe, while Shannon will work as a vocational artist and teacher at a community art center, mentoring local artists both in their faith and within their artistic discipline.