Two New Faculty Appointments
Regent College is very pleased to announce the appointment of two new faculty members: Dr. Steven Garber, Professor of Marketplace Theology & Leadership, and Dr. George Guthrie, Professor of New Testament. Both Dr. Garber and Dr. Guthrie are widely respected scholars known for their warm mentorship, faithful scholarship, and commitment to the Kingdom.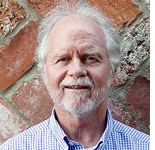 Dr. Garber is an award-winning author and teacher who has spoken widely on the nexus of faith, vocation, and culture. He holds a PhD in the Philosophy of Learning from Pennsylvania State University and an MA in Psychology from Goddard College. He will join Regent's faculty in August 2017. Dr. Garber comes to Regent College most recently from his role as Principal of The Washington Institute for Faith, Vocation and Culture in Washington, D.C. Recently, The Washington Institute partnered with Regent to create ReFrame, a film-based exploration of the meaning of following Christ in every part of life. Dr. Garber served as one of ReFrame's Associate Producers. Read more about Dr. Garber.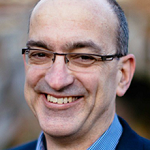 Dr. Guthrie is an internationally recognized New Testament scholar. He comes to Regent from Union University in Jackson, Tennessee, where he is currently the Benjamin W. Perry Professor of Bible. He is a highly sought after lecturer, and has taught across North America, the United Kingdom, Hong Kong, and Israel. Dr. Guthrie describes his calling as helping church leaders and laypeople learn how to read the Bible well and discipling students in living their whole lives as followers of Christ. He will join Regent's faculty in September 2018. Read more about Dr. Guthrie.